I was impressed with Mike's demo of wireless control of his GoTo mount at last night's meeting, using a WiFi COM-port link from his SmartPhone.
Thinking about it, I've used a very similar method to connect my
Asus
netbook to a radio-modem, but using
BlueTooth
rather than WiFi.
Most SmartPhones and modern laptops have this built-in, otherwise I have seen little USB-BlueTooth adaptors for sale in
PoundWorld
!
This is the "dongle" which attaches to the remote instrument ('scope or modem):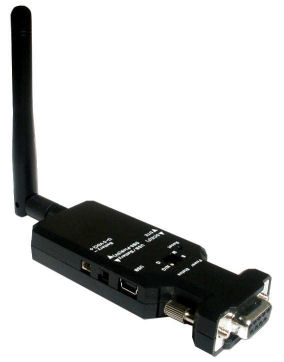 http://www.tronisoft.com/cat_bluetootht ... tAodlCA4PQ
It runs off 5V, so a little battery will be required, or a voltage regulator to power it off the 12V from your 'scope.